Cooks
Cooks
As a cook, I will have under my care not only the dispositions of the men, but also, to a large extent, their battle effectiveness. A poor cook can ruin good food and poor food can ruin a good company.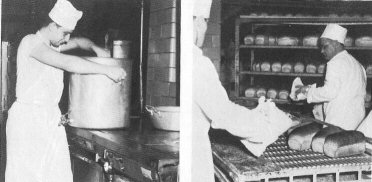 To help in keeping the men of my company happy and well, I will learn mess sanitation and the care and preservation of food. Having learned to preserve food, I will learn to prepare it attractively and nutritiously, I must learn how to operate, care for and clean our field range, and how to cook appetizing meals under all conditions.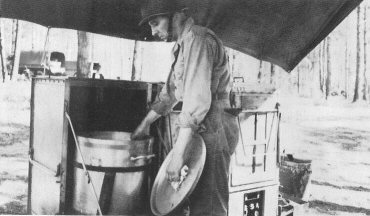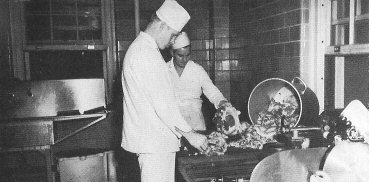 When I have completed my training, I know I will be able to do my part in keeping the company to which I am assigned in condition to accomplish its mission.
---
---